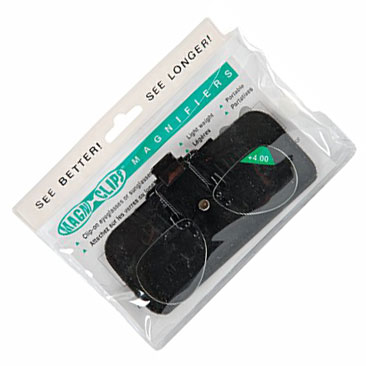 Back in Stock: Magni-Clips Magnifers
/
Apr
19
2018
I have all strengths of the magni-clips magnifiers back in stock.
These are great magnifiers that clip onto your glasses and flip up so you can see when you walk around.
I suggest trying reading classes over your regular glasses first to see if magnifiers will work over your glasses as some bifocals don't focus well with the magni-clips.