Registration for the Acorn Woodpecker Online Class Open
Learn how to stitch the fine, realistic woodpecker embroidery. The online class is suitable for all levels of stitchers. If you already have the kit you can pay for the online class forum only.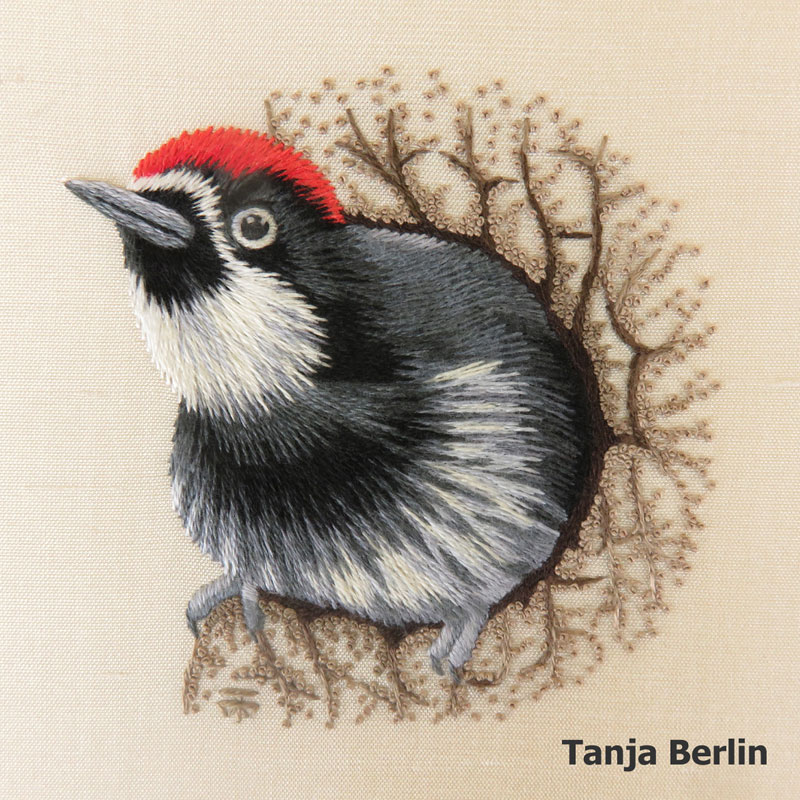 ---
The online class runs from Friday 5th of February until Friday 30th of April – I have changed the start date from the one in the November email newsletter so there is more time for the class kit to arrive in the mail.
---
Click here for information about the online class and to register!
---
Once I have marked your online class order complete, you will be able to access the online class forum by login into your account.
---
I hope to see you in the class, Tanja.