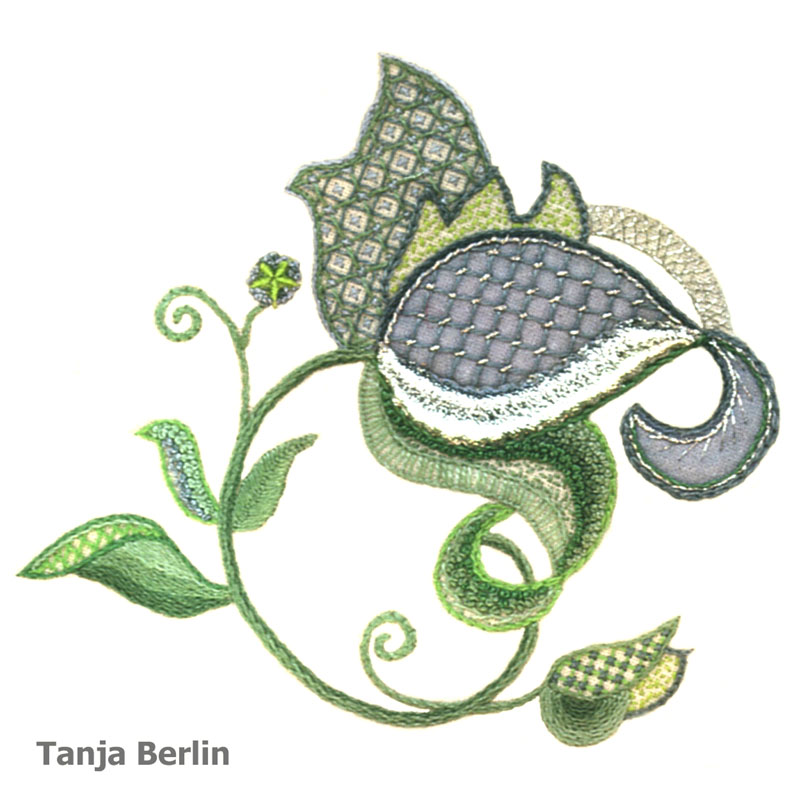 Hand Embroidery Kit Special for November
/
Nov
02
2017
The kit of the month for November is the floral motif kit reduced by $10.00 Canadian dollars.
The floral motif is a beginners in my surface embroidery kits. Surface embroidery stitches on the design include: trellis patterns, stem stitch, chain stitch, heavy chain stitch, buttonhole stitch, French knots, seeding, spider web filling, herringbone stitch and more.
The embroidery is worked on silk fabric using DMC embroidery cotton threads, metallic threads, organza fabric and silver leather.
The design comes hand drawn on the fabric and the threads are organized on a thread template and numbered. The instructions come with numbered colour guide so you know exactly what colour thread and stitch to work on the embroidery.
---