January 20th 2023
/
Jan
22
2023
Sadly my dad passed away on January 20th 2023 at the age of 82. His family was with him on his final days and he had a peaceful death. Dad lived a long and happy life with my mum, Beppy Berlin.
Paul Julian Berlin 1940 – 2023
Photo from their last visit to Canada.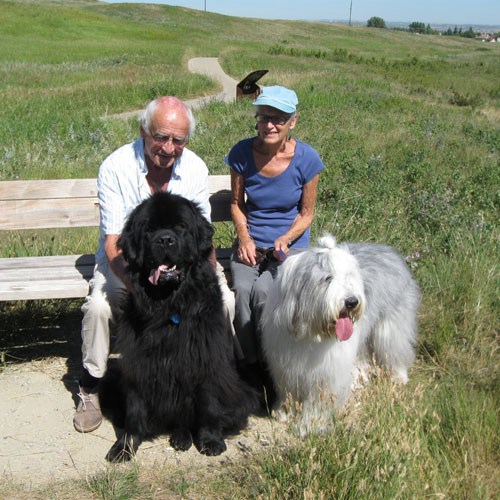 Before Dad got sick my Dad was caring for my mum.
Mum has dementia and my sister and I have been lucky enough to find a very caring home that will support her needs.
Mum has been an avid stitcher and tutor of needlework for 50 years in the south of England and I plan to do an exhibition of her work when I go back to the UK for a visit and set up a gallery of her needlework on my website.
Tanja