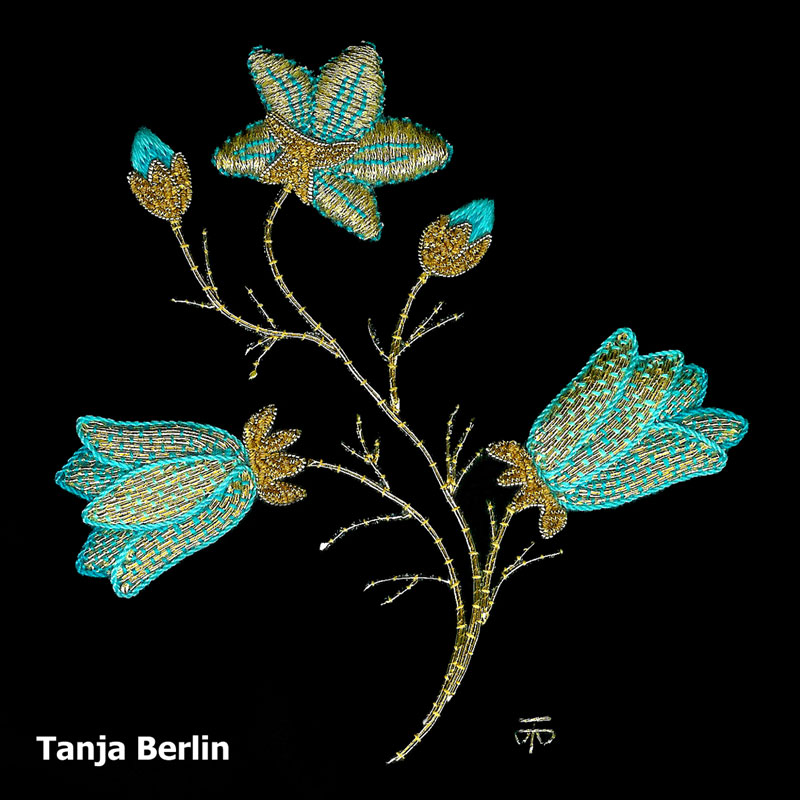 Kit of the Month for February is the Harebell Kit
/
Feb
13
2019
The harebell embroidery can be worked in gold or silver or copper metal threads and on a choice of ground fabric.
The fabric comes with the design hand painted on so there are no worries about transferring the design yourself.
During February I am giving a $10.00 Canadian discount on the kit.