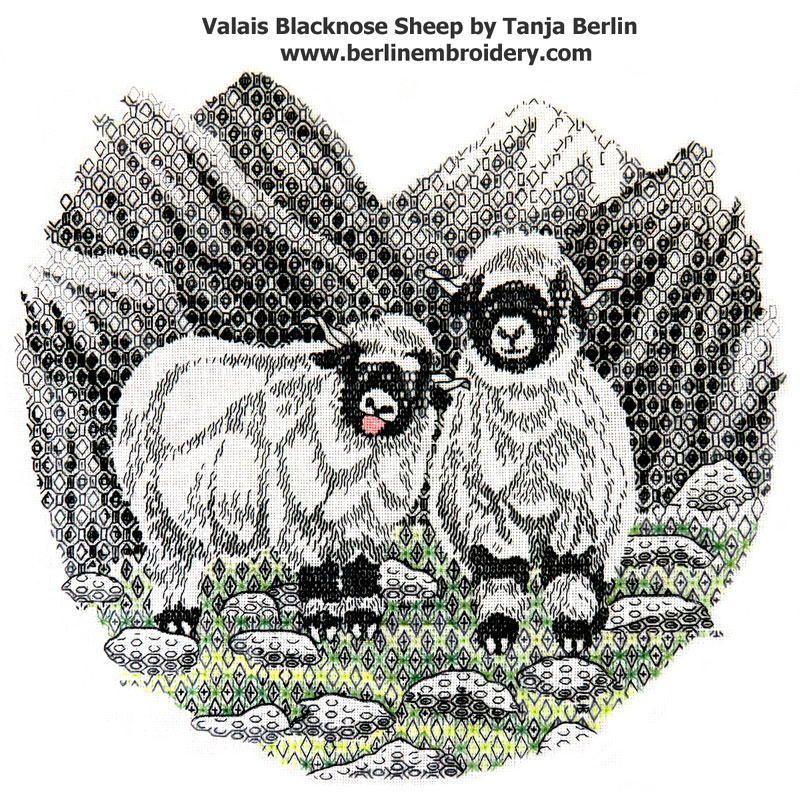 New Kit: Blackwork Valais Blacknose Sheep Kit
/
Oct
11
2021
The Blackwork Valais Blacknose sheep design is an intermediate to advanced design in my blackwork art embroidery kits.
The mountains are advanced level of blackwork embroidery as there is a lot of compensation of the blackwork patterns and changing the density of the pattern and thickness of the thread.
The sheep and grass are intermediate level blackwork embroidery. You can choose to have the two sheep standing in the grass and rocks without the mountains in the background.