Thread – Black Silk YLI
Thread – Black Silk YLI
The black YLI silk thread is a 6-strand pure black silk floss in a 5-meter skein and can be used for blackwork embroidery. Thickness Rating for Blackwork: Very Fine
Add to Wishlist

Compare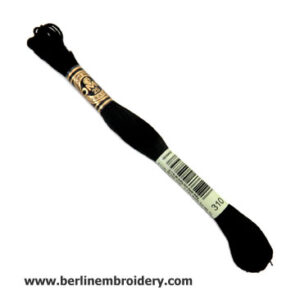 The black DMC embroidery floss is a 6 strand cotton floss comes in a 8 meter skein and can be used for blackwork embroidery.  Thickness Rating for Blackwork: Fine
<a href="https://berlinembroidery.com/product-category/hand-embroidery-supplies/blackwork-supplies/" rel="tag">Blackwork Supplies</a>, <a href="https://berlinembroidery.com/product-category/hand-embroidery-supplies/threads/" rel="tag">Threads</a>
The black DMC embroidery floss is a 6 strand cotton floss comes in a 8 meter skein and can be used for blackwork embroidery.  Thickness Rating for Blackwork: Fine
The black YLI silk thread is a 6-strand pure black silk floss in a 5-meter skein and can be used for blackwork embroidery. Thickness Rating for Blackwork: Very Fine
| | |
| --- | --- |
| Weight | 0.01 kg |
| Dimensions | 29 × 25 × 0.1 cm |
icon
Other Things You Might Like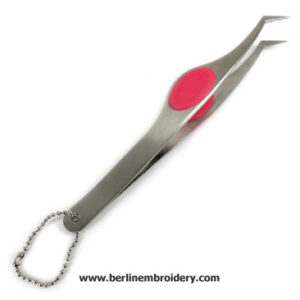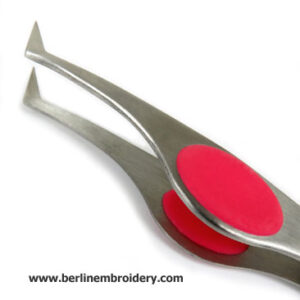 <a href="https://berlinembroidery.com/product-category/hand-embroidery-supplies/blackwork-supplies/" rel="tag">Blackwork Supplies</a>, <a href="https://berlinembroidery.com/product-category/hand-embroidery-supplies/gift-ideas/" rel="tag">Gift Ideas</a>, <a href="https://berlinembroidery.com/product-category/hand-embroidery-supplies/goldwork-supplies/" rel="tag">Goldwork Supplies</a>, <a href="https://berlinembroidery.com/product-category/hand-embroidery-supplies/goldwork-supplies/goldwork-tools/" rel="tag">Goldwork Tools</a>, <a href="https://berlinembroidery.com/product-category/hand-embroidery-supplies/needle-painting-supplies/" rel="tag">Needle Painting Supplies</a>, <a href="https://berlinembroidery.com/product-category/hand-embroidery-supplies/tweezers/" rel="tag">Tweezers</a>, <a href="https://berlinembroidery.com/product-category/hand-embroidery-supplies/useful-embroidery-tools/" rel="tag">Useful Embroidery Tools</a>
These luxurious tweezers have padded thumb and finger grips and a fine bent tip to get into the most awkward positions.
They make great unpicking tools to grab those tiny threads your finger nails just can't keep a hold of.
They are also an ideal tool for Goldwork embroidery to hold, position and to manipulate metal threads.
Tweezers Size
Length: 4 3/4 inches (12 cm) Width: 5/8 inch (1 1/2 cm)