Thread – Black Silk YLI
The black YLI silk thread is a 6-strand pure black silk floss in a 5-meter skein and can be used for blackwork embroidery. Thickness Rating for Blackwork: Very Fine
Compare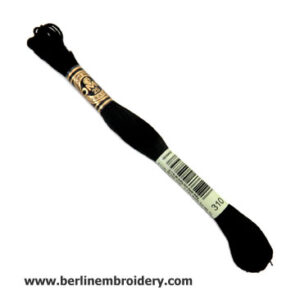 The black DMC embroidery floss is a 6 strand cotton floss comes in a 8 meter skein and can be used for blackwork embroidery.  Thickness Rating for Blackwork: Fine
<a href="https://berlinembroidery.com/product-category/hand-embroidery-supplies/blackwork-supplies/" rel="tag">Blackwork Supplies</a>, <a href="https://berlinembroidery.com/product-category/hand-embroidery-supplies/threads/" rel="tag">Threads</a>
The black DMC embroidery floss is a 6 strand cotton floss comes in a 8 meter skein and can be used for blackwork embroidery.  Thickness Rating for Blackwork: Fine
The black YLI silk thread is a 6-strand pure black silk floss in a 5-meter skein and can be used for blackwork embroidery. Thickness Rating for Blackwork: Very Fine
| | |
| --- | --- |
| Weight | 0.01 kg |
| Dimensions | 29 × 25 × 0.1 cm |
icon
Other Things You Might Like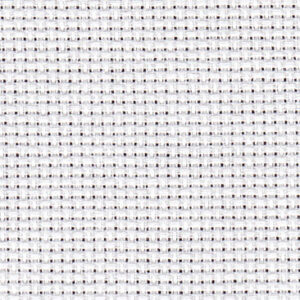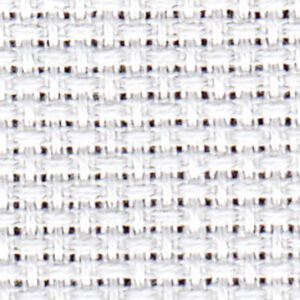 <a href="https://berlinembroidery.com/product-category/hand-embroidery-supplies/blackwork-supplies/" rel="tag">Blackwork Supplies</a>, <a href="https://berlinembroidery.com/product-category/hand-embroidery-supplies/fabrics/" rel="tag">Fabrics</a>
The Aida fabric is 100% cotton. I have 14 count and 16 count available.
The threads of the fabric are easy to count as they are are all the same size making it easy to see the holes in the fabric. 14 or 16 represents how many threads of fabric there are to the inch. 14 count fabric is easiest to see.
The fabric is durable, firm to the feel and handles taking out stitches well and can be washed once the embroidery is complete.
View Sale Aida Fabric for pieces of fabric that are 50% off retail.