Tag Archives:
glenbow museum
I am very proud to announce that four of my stitched hand embroideries are on display at the Glenbow Museum in downtown Calgary from the 7th of October 2017 until the 13th of May 2018 in the Eye of the Needle Exhibition.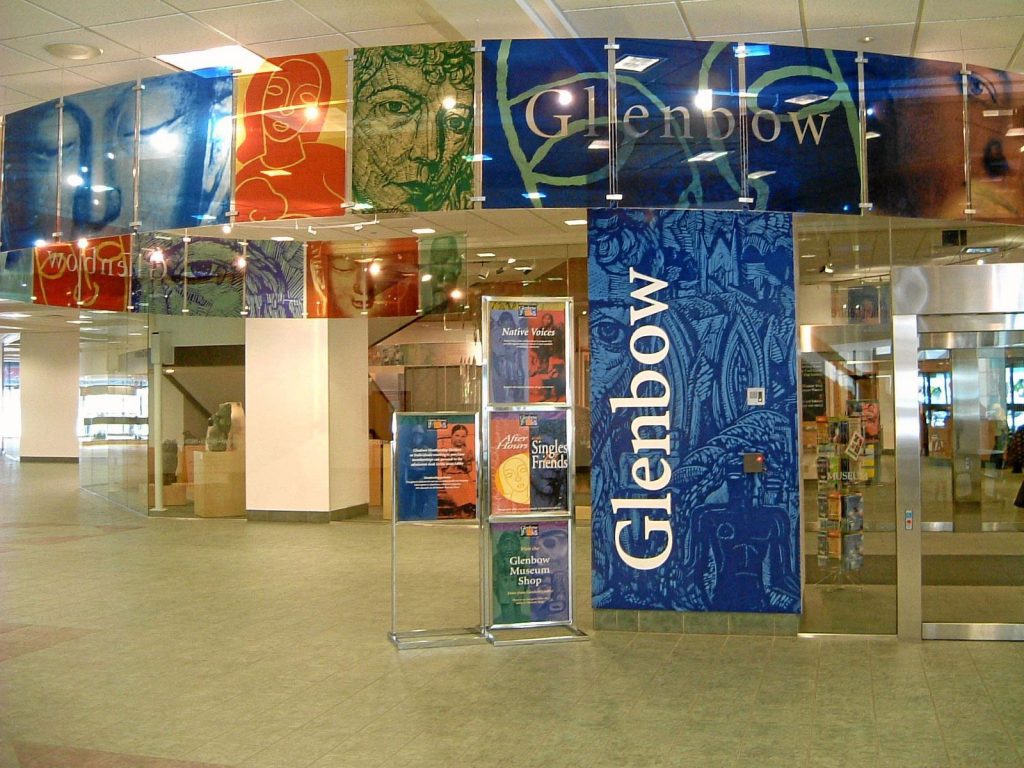 The exhibition features needlework from the past and present, traditional and contemporary.
One of the four designs that I have on show is the Blackwork Elephant. This piece took me a year to stitch, over 200 hours of designing and stitching and I am really proud of this piece as I believe it is a true piece of art in technical needlework.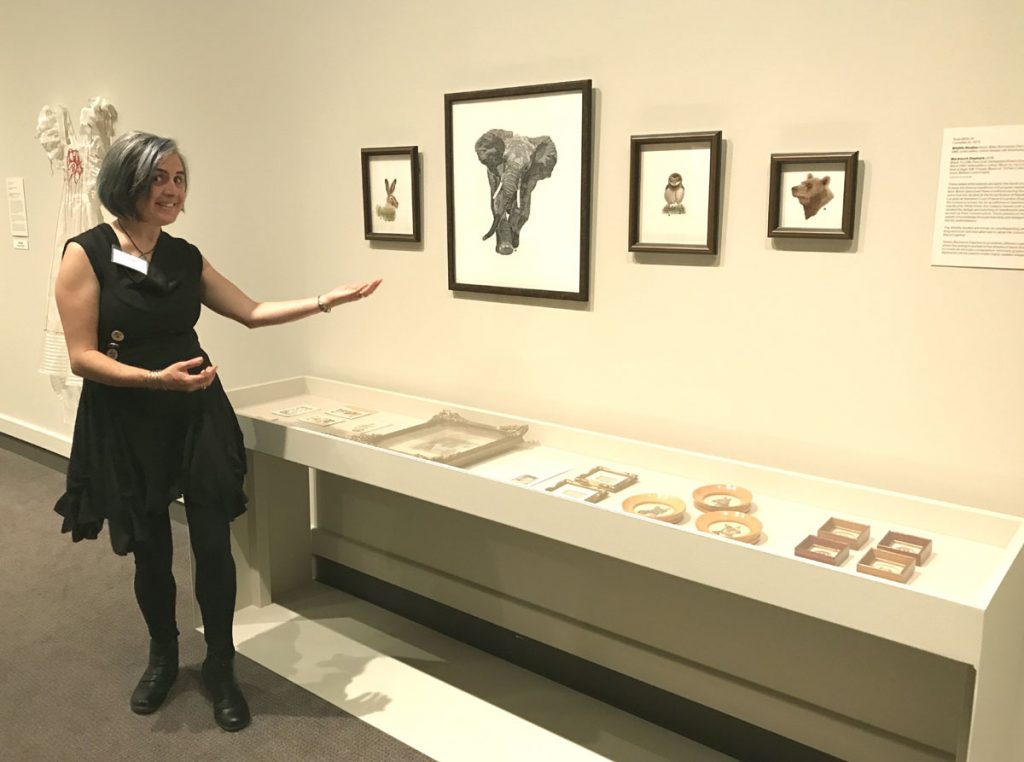 The other three designs are my animal portraits in needle and thread. Each animal is stitched in a single strand of DMC embroidery cotton thread, blending a range of colours to create the realistic fur like effect. This technique of needlework requires hours of stitching experience to get beautiful results.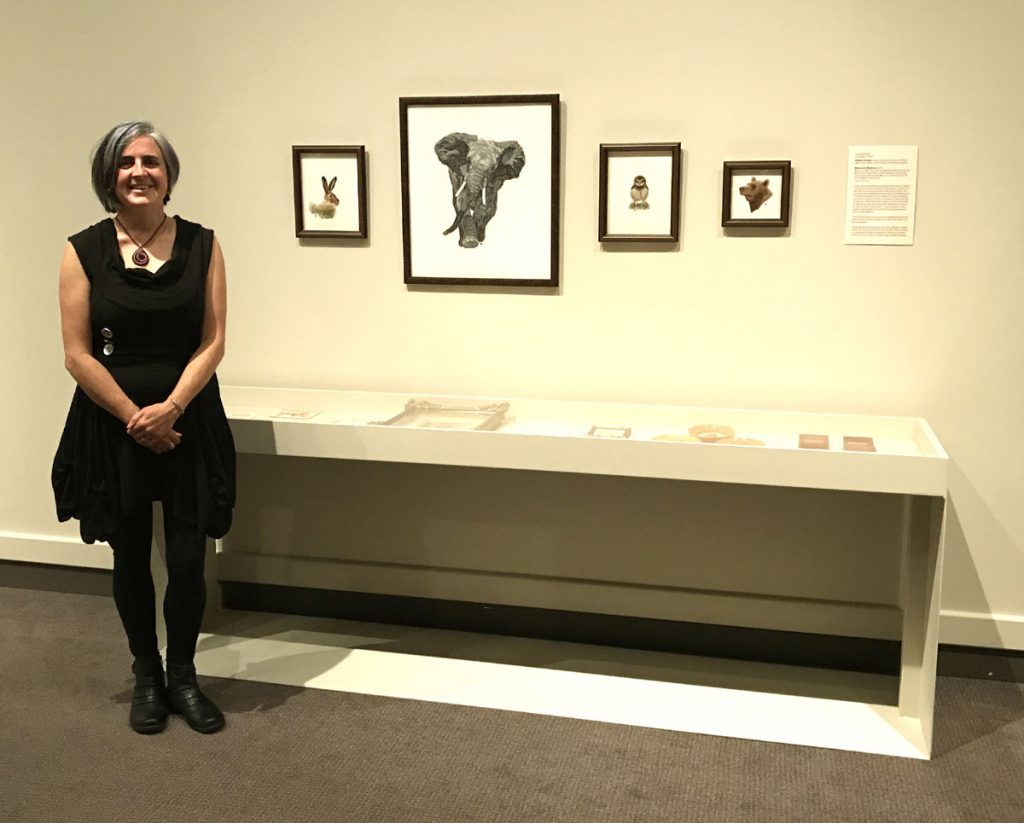 On Friday night I went to the exhibition opening with my husband Russ and we enjoyed looking around the different exhibitions and taking photos with me and my work. I feel proud to be among over needlework designers from the past and present.
I like to thank Mary-Beth Laviolette the curator for the Eye of the Needle exhibition for giving me this opportunity to display my work.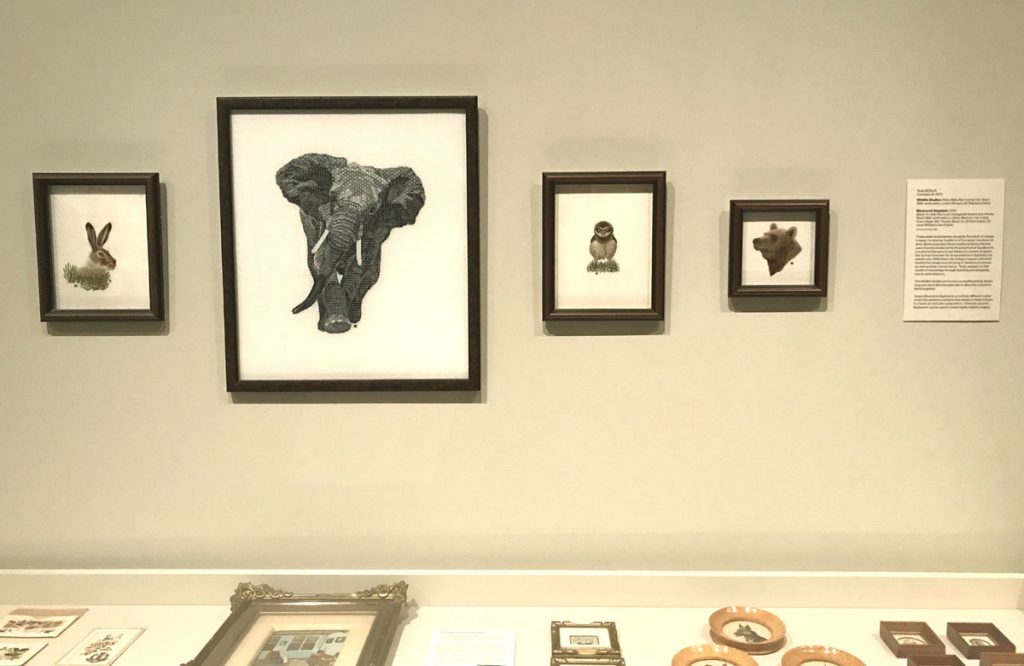 You can try your own hand at these embroideries as I have written very detailed instructions on how to stitch these pieces of art in needlework.  My goal is to pass on my skills to keep these traditional, realistic hand embroidery techniques alive and active among stitchers today and in the future.
Jack Rabbit/Hare Needle Painting
Baby Burrowing Owl Needle Painting