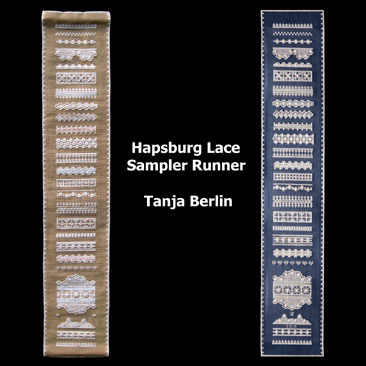 Kit of the Month for February – Hapsburg Lace Sampler Runner
/
Feb
02
2018
This February I am selling the Hapsburg Lace Sampler Runner at a 25% discount.
This is such a fun project to work and it doesn't require the power of concentration that some of my other techniques do.
You don't need an embroidery frame to work the sampler, so it is great to take with you and stitch on when you have a spare minute. The sampler can be rolled small so is easy to transport.
The holes in the canvas are also easy to see so you do not need great lighting to work the piece.
This is my go to technique when I want to relax.