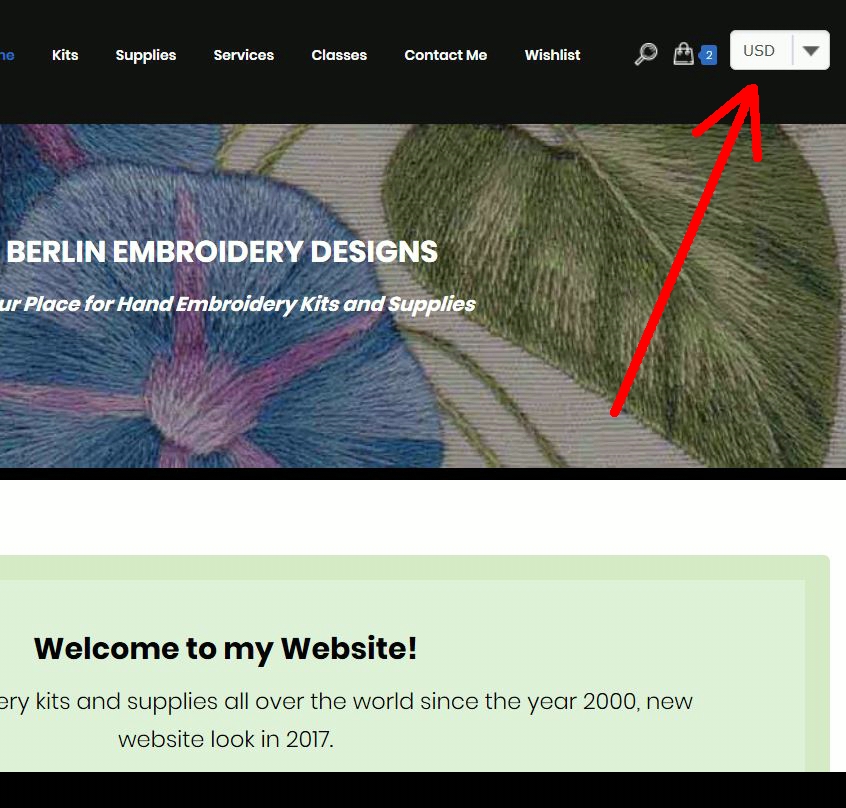 Hi
You are now able to purchase supplies from my website in USA dollars as well as in Canadian dollars.
I am based in Canada but a lot of people who love to do embroidery are in the USA and it will be much easier now as you will know how much you are paying when you pay for your order rather than waiting for the bank to convert the charge from Canadian to USA dollars.
Shipping costs is also pretty reasonable from Canada. I do not include shipping in the cost of my kits and supplies as I would have to put the value of my items up to cover costs. I like to be fair and honest with my pricing and charge shipping separately.
Thanks for dropping by,
Tanja