Once in a while I am truly inspired by another modern day embroiderer using traditional embroidery techniques, creating beautiful embroideries.
I discovered Eveline De Lange who lives in Holland whilst perusing Instagram. She stitches the most beautiful and unique pendant landscapes and portraits. She travels to different places for inspiration and to stitch what she sees. She uses a very fine thread, the stitches are tiny and the colour subtle.
I purchased the pendant below from her Etsy site AtelierVegvisir and after I purchased the pendant I received a lovely email from Eveline to let me know that the reason she started stitching the needle painting landscapes was that she had been inspired by seeing my needle painting designs on my website. She had found my website through Mary Corbet's NeedleNTHread forum a very useful resource for hand embroidery.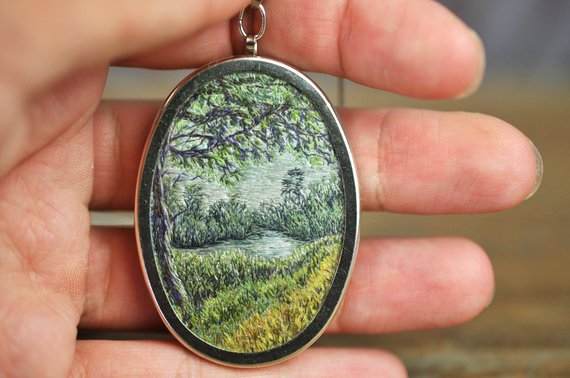 Here are a few of her other landscape designs that she is selling right now on her Etsy site so if you would like something completely unique and beautifully stitched be sure to check out AtelierVegvisir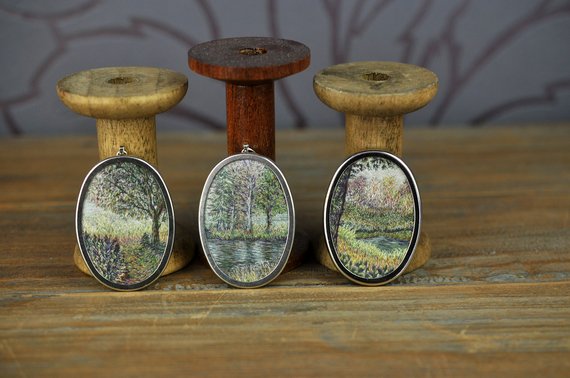 Her portraits are also very special, there are not many embroiderers who can stitch such beautiful faces.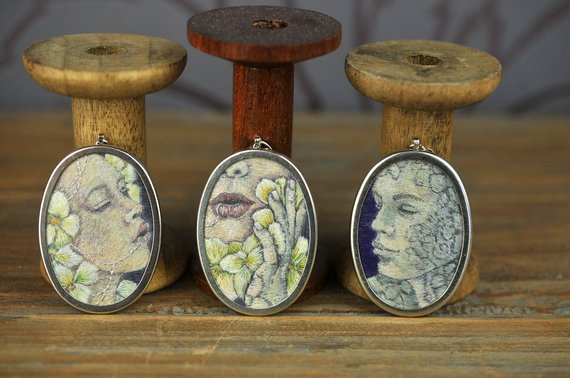 Eveline makes her living through selling her embroidered art, maybe you would like to own one of these little gems AtelierVegvisir