Thread – Black DMC Perle Cotton No. 12
Thread – Black DMC Perle Cotton No. 12
The black DMC Size 12 black Perle cotton comes in a 10 gram ball and can be used for blackwork embroidery.  Thickness Rating for Blackwork: Heavy
Compare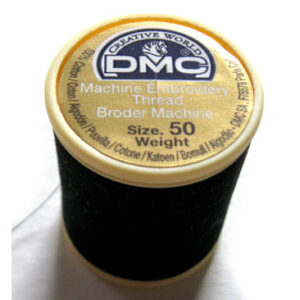 The black DMC machine embroidery thread size 50 is a fine 100% cotton machine can be used for blackwork embroidery.  There are approximately 500 meters (547 yards) per spool.  Thickness Rating for Blackwork: Very Fine
<a href="https://berlinembroidery.com/product-category/hand-embroidery-supplies/blackwork-supplies/" rel="tag">Blackwork Supplies</a>, <a href="https://berlinembroidery.com/product-category/hand-embroidery-supplies/threads/" rel="tag">Threads</a>
The black DMC machine embroidery thread size 50 is a fine 100% cotton machine can be used for blackwork embroidery.  There are approximately 500 meters (547 yards) per spool.  Thickness Rating for Blackwork: Very Fine
The black DMC Size 12 black Perle cotton comes in a 10 gram ball and can be used for blackwork embroidery.  Thickness Rating for Blackwork: Heavy
| | |
| --- | --- |
| Weight | 0.02 kg |
| Dimensions | 29 × 25 × 6 cm |
icon
Other Things You Might Like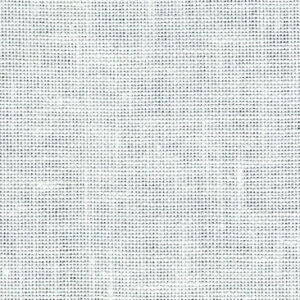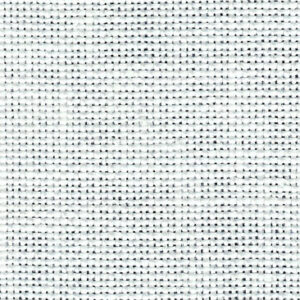 <a href="https://berlinembroidery.com/product-category/hand-embroidery-supplies/blackwork-supplies/" rel="tag">Blackwork Supplies</a>, <a href="https://berlinembroidery.com/product-category/hand-embroidery-supplies/fabrics/" rel="tag">Fabrics</a>
Belfast linen fabric has 32 threads to the inch and is 100% linen. The fabric measures 55 inches wide.
The fabric has a natural look as the threads of the fabric are not even.
Experienced embroiderers love the look of linen fabric as it does not have the orderliness of even weave fabric giving the embroidery a romantic rustic look.